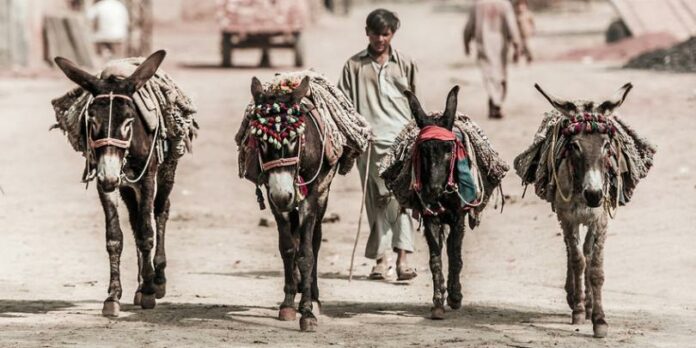 The Ministry of Commerce inform the Senate Standing Committee on Commerce  that China is shows interest in importing donkeys and dogs from Pakistan.
According to sources, the Senate Standing Committee on Commerce met in Islamabad under the chairmanship of Zeeshan Khanzada to receive an update on imports and exports.
During the meeting, Dinesh Kumar, a member of the standing committee, stated that China has requested that Pakistan export donkeys and dogs.
Senator Abdul Qadir responded by saying that the Chinese ambassador had mentioned exporting meat from Pakistan several times.
Last year, the Punjab government established a farm in Okara district with the intention of exporting donkeys to earn foreign currency.
The farm is province's first government-owned facility where great breeds of donkeys, including American, is raise for export to China and other countries.