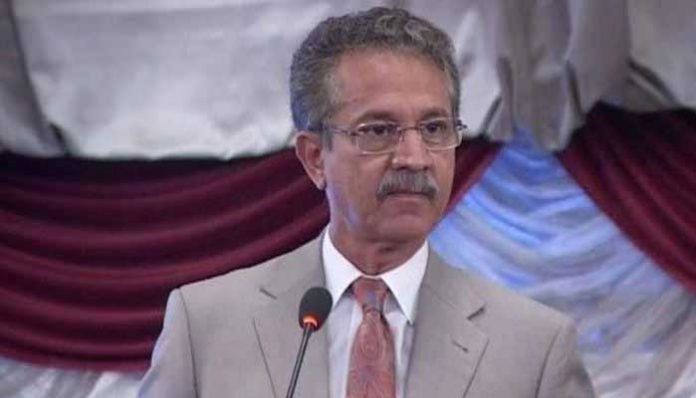 Gulzar Ahmed, the Chief Justice of Pakistan strongly criticized Wasim Akhtar, the Mayor Karachi. The Supreme Court of Pakistan bench bashed the authorities that are responsible for Karachi. However, the SC bench was hearing the case related to the deaths and injuries caused due to falling of billboards.
The Supreme Court bench, under the CJP Gulzar Ahmed, bashed Mayor Karachi Wasim Akhtar, the Government of Sindh, K-Electric, and others over the negligence from their duties.
During the hearing, the Chief Justice of Pakistan inquired where the Mayor Karachi was, noting that Wasim Akhtar is always complaining about lack of powers.
"Go home if you do not have authority; why are you sitting as a mayor?" remarked the CJP Gulzar Ahmed.
Justice Ahmed then inquired about the Mayor Karachi's tenure, to which Akhtar, who presented himself before the Supreme Court, said that he'll leave the post on 28th August.
"Go, leave the city be," lashed out the CJP Gulzar Ahmed, saying that the Mayor Karachi is responsible for the destruction of the city during their tenure.