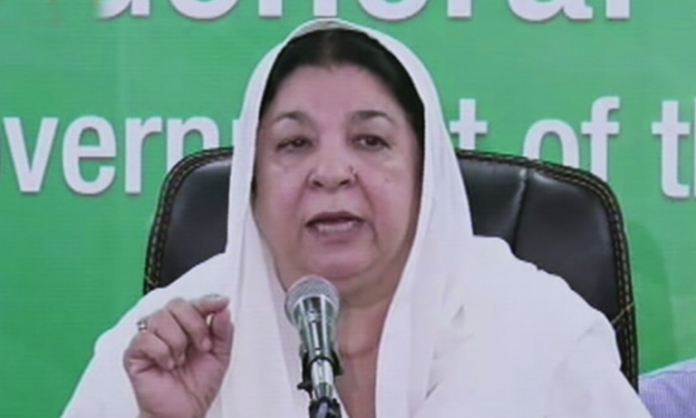 Punjab Health Minister Dr Yasmin Rashid received severe backlash as she called Lahoris ignorant.
In a live TV show, Yasmin Rashid said that sometimes she thinks Lahoris [feel they] are a special creation of Allah who're never ready to listen. She was criticizing Pakistanis for not practicing social distancing and taking the infection lightly.
Yasmin Rashid further added that she does not think that any country as ignorant as us. They never follow instructions no matter how many times the government tell them to take precautionary measures. She said that people did not take any precaution during Eid.
However, people showed their anger on Twitter over her statement.