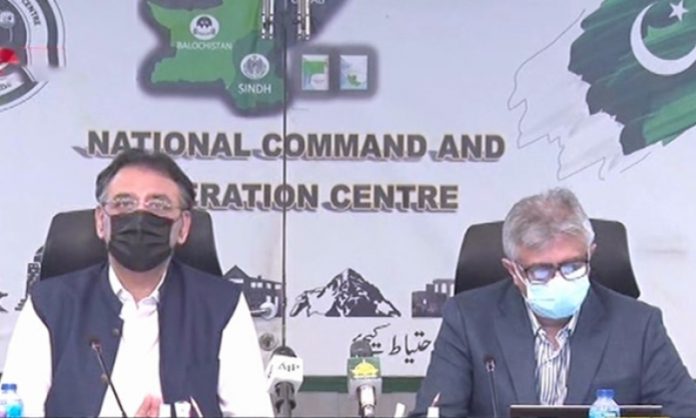 National Command and Operations Centre (NCOC) Chief Asad Umar has ruled out a "complete lockdown."
It is pertinent to mention that the country has recorded a surge in infections over the past two weeks.
Speaking to a local media outlet on Thursday, the planning minister said, "For now, we are closely monitoring the numbers from Pakistan and across the globe; we are emphasising on vaccinations."
He maintained that the government is focusing on increasing the pace of vaccinations including booster shots. "There will be a strict implementation on bans placed earlier for unvaccinated citizens."
On the other hand, Acting Vice-Chancellor Prof Dr Shahid Rasul told a local media outlet that Omicron cases in Karachi are increasing due to lack of vaccinations.
A report from the Sindh Health Department shows that the Covid positivity ratio of Karachi reached to 9.23% in the last 24 hours.
"Not only is the Omicron, but the Delta variant is also spreading and unfortunately, the vaccination ratio in Karachi stand stands at 40%," Dr Rasul said.
He further highlighted that lockdowns depend on the overall positivity ratio. "If the positivity ratio goes up, the government will have to impose restrictions."