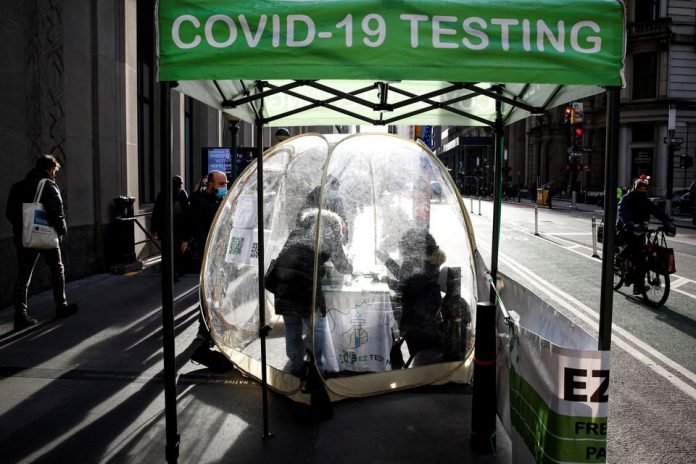 As the fifth Covid wave hits the country, hospitals throughout the country have witnessed a rise in Omicron cases especially in Karachi.
However, health officials have confirmed that there have not been any casualties overnight in the province due to Covid.
"403 new coronavirus cases have been reported in Sindh in the last 24 hours, out of which 321 were from Karachi," officials said.
A National Health Services official said the current positivity rate of coronavirus in the city is six per cent.
"75% cases reported from Sindh were from Karachi alone, probably due to community transmission of Omicron variant of the virus," the official added.
Earlier, Planning Minister Asad Umar had warned of the fifth Covid wave. He urged the public to get vaccinated and also their booster shots.
"Remember: wearing a mask is your best protection," Umar had said in a tweet on Sunday morning.