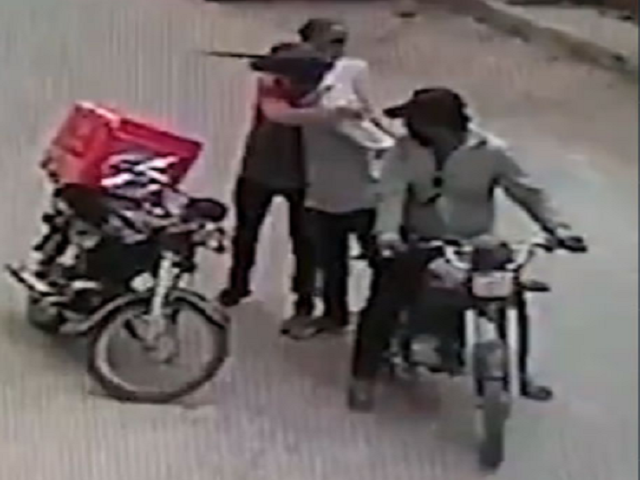 A video went viral over the social media, in which a food delivery boy in Karachi got his valuables back as surprisingly robbers changed their mind.
The food delivery boy in Karachi came in shock when dacoits decided not to rob him and returned the snatched valuables. They also hugged him while going back.
In the video, the delivery boy can be seen being mugged by two bikers. The boy was returning to his bike after successfully performing a delivery. When he approached his bike the robbers held him at gun point and took away his phone, money, and other valuables.
As soon as valuables were snatched from him, the delivery boy can be seen saying something while crying. At that point, dacoits snatched all valuables they had stolen from him.
The police officials confirmed that the video was of Karachi. However, they will identify in which police station's jurisdiction the incident happened.