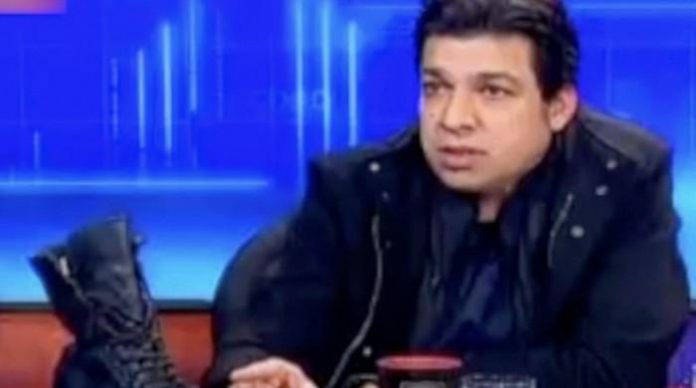 The Pakistan Tehreek e Insaf's MNA Faisal Vawda badly trolled Pakistan Muslim League-Nawaz and Pakistan People's Party.
Faisal Vawda put army boot on a table in Kashif Abbasi's show and mocked PML-N and PPP. However, both parties showed the unconditional support to the Army Act amendments.
Apparently, Faisal Vawda was mocking both political parties, whose representatives were the show participants, for showing their support to strengthen the civilian supremacy. However, he said the stance of PML-N and opposition parties change from 'Vote Ko Izzat Do' to 'Boot ko Izzat Do'.
Qamar Zaman Kaira from PPP and Javed Abbasi from PML-N left show to protest the act by the Federal Minister. The trends #FaisalVawda and #PTIDisrespectsArmy are trending after the video went viral on the social media.