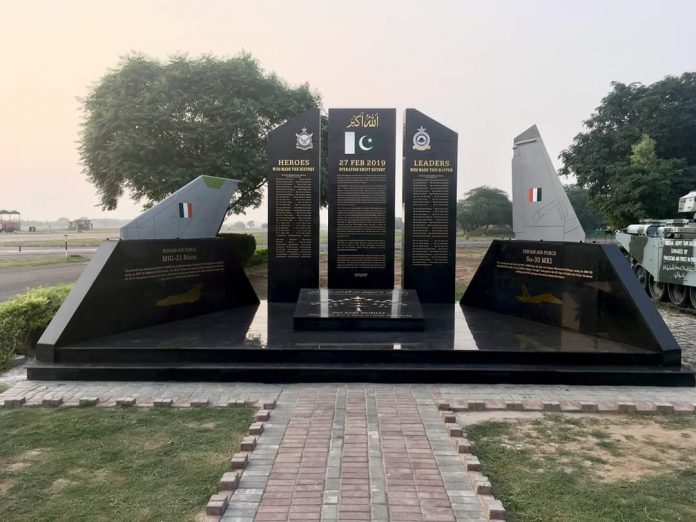 Pakistan celebrates the first anniversary of a retaliatory attack by the Pakistan Air Force (PAF) on a failed Indian attempt to strike at Balakot as a Surprise day on 27 February.
A day earlier, a special ceremony was organized at Prime Minister House in the capital city to celebrate the completion of the year to respond to the Indian attack. During the ceremony, PM Imran Khan gave a policy statement. The event was attended by the heads of the Federal Ministers, Advisors, armed forces, Chairman of Kashmir Committee and Special Assistant.
Remembering the Operation Swift Retort, the ISPR gives a briefing to an international media team at the site where an Indian aircraft was shot down.
According to the ISPR statement, an Indian Mig-21 fighter aircraft flown by pilot Wing Commander Abhinandan Varthaman was shot down. And "it was shot down during fighting between Pakistani and Indian air forces in February last year."
To celebrate the surprise day an exhibition will show at Alhamra Art Gallery at 3.30 pm. whereas a special play named "Hum Say Na Takrana" will be played in Alhamra Hall 2 at 4 pm "and also a special walk will also arrange for celebration.
Pakistan Air force also released a special song on year completion of Indian jet drowning with titled 'Allah o Akbar'.