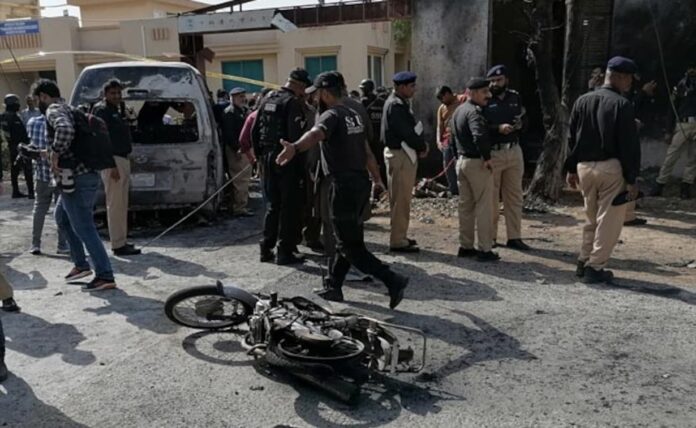 A bomb explosive yesterday at Karachi University outside the Confucius Institute killed four people including three Chinese nationals and one Pakistani. The deceased were identified as Huang Guiping, Ding Mupeng, Chen Sai, and Khalid.
In CCTV footage, a woman in burqa was seen detonating the bomb as the van passed by the gate. The female suicide bomber named Shari Baloch, 30 years old, an Mphil student and a mother of two children. The responsibility was claimed by Baluchistan Liberation Army (BLA). Baluchistan Liberation Army is a militant organization listed as a banned organization by Pakistan. BLA has taken responsibility for various attacks on Pakistan soil including various camps, army bases, airports, and educational Institutes.
According to a Bomb Disposal Squad (BDS), it is assumed that three to four kilograms of explosive were used. According to the additional inspector, it was confirmed that Chinese nationals were the main target.
Various political leaders including PM Shehbaz Sharif, Rana Sanaullah, Bilawal Bhutto, Marriyum Aurangzeb, and Murad Ali Shah have expressed deep sorrow and condemned the heinous 'terrorist attack'.