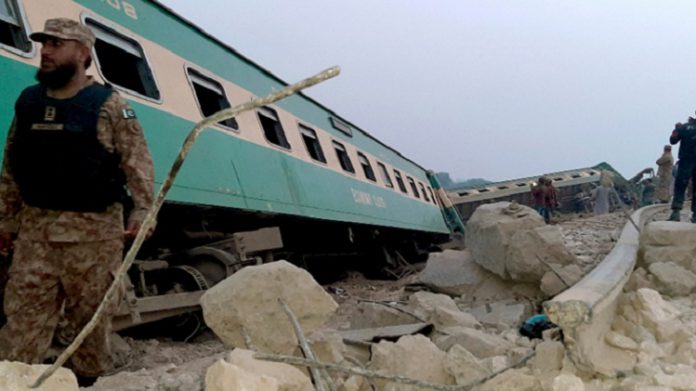 Millat Express and Sir Syed Express are collided during the Ghotki train accident. At least 32 people have lost their lives while 64 are injured. According to reports, Sir Syed Express hit the derailed Millat Express between the Obaro and Raiti railway stations.
Currently, a rescue operation is in progress at the crash's site and the injured are also shifted to hospitals. Umar Tufail, Ghotki SSP, confirmed the death toll and revealed that dead bodies have been shifted to surrounding hospitals.
He further added that the death toll is expected to increase as there were the badly damaged train compartments that are still unable to access despite several hours.