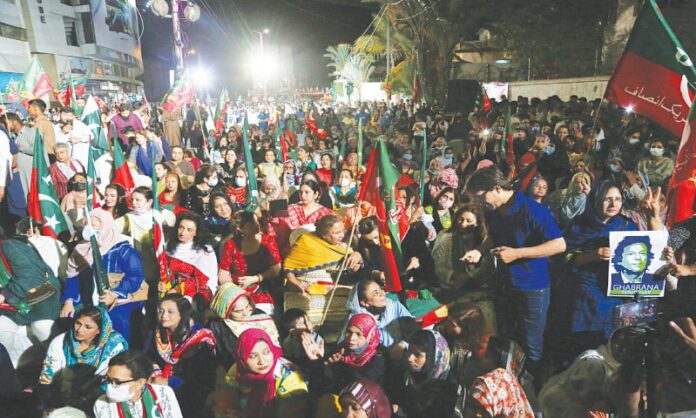 Former Prime Minister, Imran Khan is setting up the largest PTI rally in Karachi after the Peshawar Jalsa that went with a massive crowd. He took on Twitter and requested the supporters to bring along the Pakistan Flag. Karachi Jalsa will be held at Jinnah Ground on April 16 Saturday ( today ). Making it the biggest rally Karachi has ever witnessed according to PTI ministers.
As the protests have erupted countrywide against the recent government where his government was removed by no trust confidence motion. PTI started organizing rallies commencing from the home ground of PTI – Peshawar.
Moreover, Fawad Chaudhary, the former information Minister said the rally will go live in Jhelum. Chaudhary invited people to attend the live screening at Shandar Chowk in Jhelum at 9:30 pm on Saturday. He further added that it's a movement for the freedom, autonomy, and sovereignty of Pakistan. He urged people to stand with Imran Khan.
PTI supporters assured the success and urges to gather at a maximum quantity. Overseas Pakistanis showed solidarity with Imran and protested in many cities after his government was ousted.