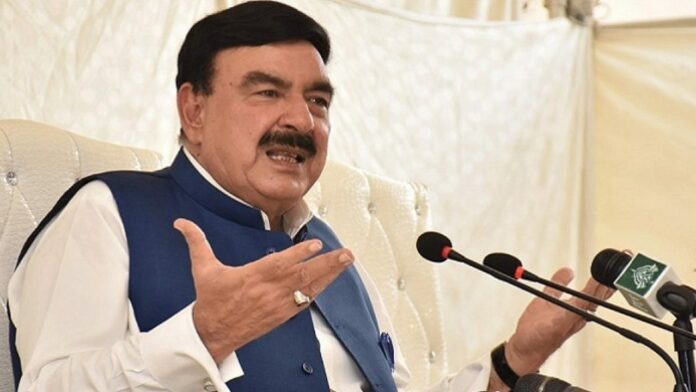 Sheikh Rashid Ahmed, former Interior minister filed a complaint in the Kohsar Police station about his life being in danger. As per the complaint Ahmed suspected some people were seen outside his residency, F-7/4.Under such political scenario, Ahmed accused the current party, PMLN of hatching a plot against him. He accused them of sending him to jail before the long march. Ahmed pointed receiving threats from Rana Sanaullah.
"I am an important opponent of the government and my life is in danger", he further stated. Ahmed nominated Nawaz, Shehbaz, Hassan, Hussain, Hamza Shehbaz, and Rana Sanaullah for the danger if he gets murdered in jail.
SHO of Kohsar Police station has confirmed the submission of the compliant. And legal action has been taken by the police. Furthermore, in another complaint, Ahmed has addressed director generals of ISI, MI, FIA, and IB referring to the removing of the names of some disreputable drug dealers from ECL without permitting the cabinet. He requested for an investigation and names must be put forward to the public.