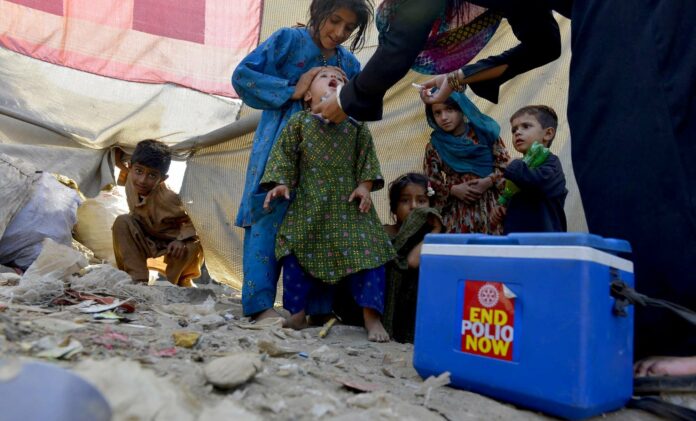 Three cases of poliovirus have been detected in North Waziristan. The case has been detected after one year and three months. Hence to target the spread by viruses, a national polio program has decided to launch a campaign to uplift and improve the immunity of more than 40 children to the age of five years.
Initially, the campaign was running at a national level and on union councils. However, the surge in cases resulted to conduct a campaign across the country.
Abdul Qadir Patel, Minister for National Health Services (NHS) on Monday assured to take all the necessary steps by the government in eradicating the virus. He also urged parents to take necessary measures concerning the timely vaccination for their children.
Further, Patel requested media and civil societies to play an integral role in creating public awareness about the disabling disease.
The campaign is expected to take hold from May 23 to 27, according to an official of the Ministry of NHS. The main objective will include vaccinating more than 40 million kids under the age of five years. Moreover, more than 3 lakh frontline workers are participating in the campaign.
A helpline to facilitate parents has been established which is a toll-free Helpline 1166 and 24/7 WhatsApp polio helpline 0346-777-65-46