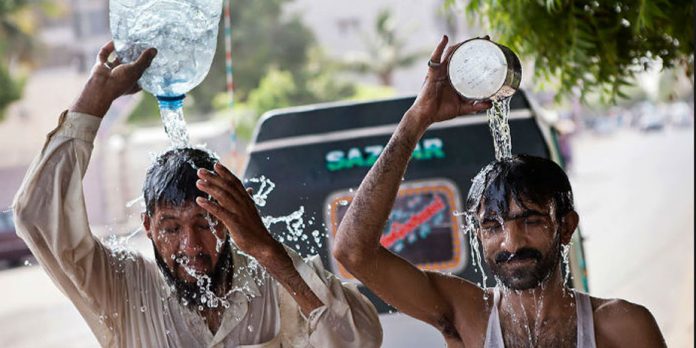 The Pakistan Meteorological Department (PMD) warned of the extreme weather heat wave across the country but relay green signal for Karachi.
According to the Met department, the heat waves are less likely to hit Karachi due to the high pressure in the upper atmosphere.
Mercury condensation will fall 9 – 10 degrees Celsius higher than expected temperatures in several areas like northern Baluchistan, Kashmir, south Punjab, and surrounding areas.
Simultaneously the temperature in Islamabad, Punjab (upper and central), Sindh ( lower ), Baluchistan ( south ), Khyber Pakhtunkhwa, and Gilgit will be 7-8 degrees higher than usual.
The weather in Karachi will improve from 15th March (today). The maximum temperature would remain 36 to 37 degrees Celsius till March 20.