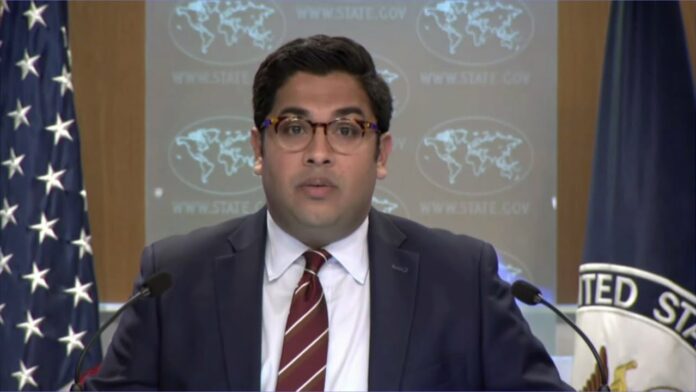 Khan has asserted his followers that has been overthrown by the US regime operation. Khan says, his government under American conspiracy has been taken down. Hence, installed an "incompetent" government has been imposed on the people of Pakistan. On the hand, the US has come over several times and has abstained from being involved in any regime operation.
Vedant Patel, US State Department said on Wednesday no truth in the allegations. Recently, the United States has said there is no truth to Khan's statement in ousting his government. US relation with Pakistan will not be affected by the misinformation and propaganda. That has been spreading rgegarding the operation change.
Since Khan was removed by the government due to a no-confidence vote against him in April. Subsequently, the allegations are going around. Khan has been blaming the US for orchestrating a plan to install PMLN government opposition to Khan.
However, among the biggest U-turns, which Khan is popularly known for, has added that he does not blame the US for his removal. Further he adds, he wants to expand relations with Islamabad and Washington. His remarks were taken as backtracking from the opposition. Nevertheless, he sticks to his statement which he believed was taken out of context.
Vendant added further that US stance regarding the former PM's visit to Russia was aligned with the geo-economics of the country. However, Khan claimed to remain on his US regime change stance. He said that the cipher exists and was put forward to the National Security Committee.