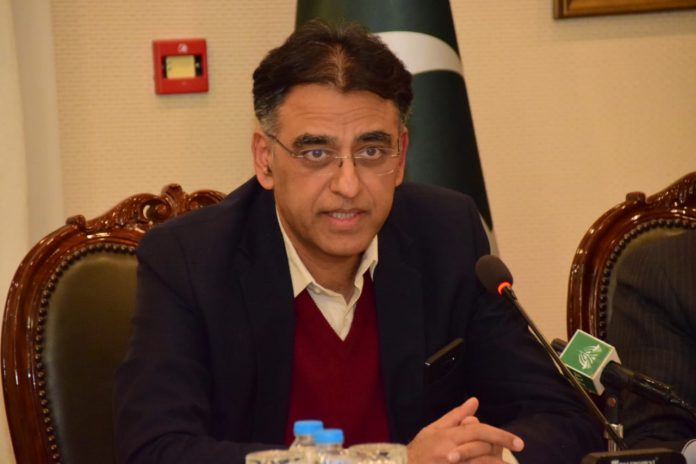 We cannot stop Omicron, but we can reduce its effects by taking precautions, said Asad Umar
Pakistan announced a massive campaign to prevent the outbreak of Omicron. Some countries already have patients of a new variant that raises concerns and threats to the world.
Federal Minister for Planning, Development, and Special Initiatives, Asad Umar shared his view about it. He said vaccination is the most effective way to hold back the new Coronavirus variant Omicron.
NCOC has made some decisions regarding the highly contagious new species, Said Umar. The new variant is spreading rapidly all over the world that is alarming for Pakistan as well.
The government is launching a massive campaign across the country. However, it would be starting in 2-3 days.
People are urged to get a full dose of COVID19 Vaccination. Meanwhile, people at high risk of contracting the virus would be given a booster jab.
The government is also initiating booster shots for people having a complete dose of vaccination.
The Sindh Health Department had announced that the fully vaccinated people would be given a booster dose of the Pfizer vaccine.
Sindh Health Secretary Zulfiqar Ali Shah said a booster jab to fully vaccinated people will be given to curb the spread of the virus in the province.