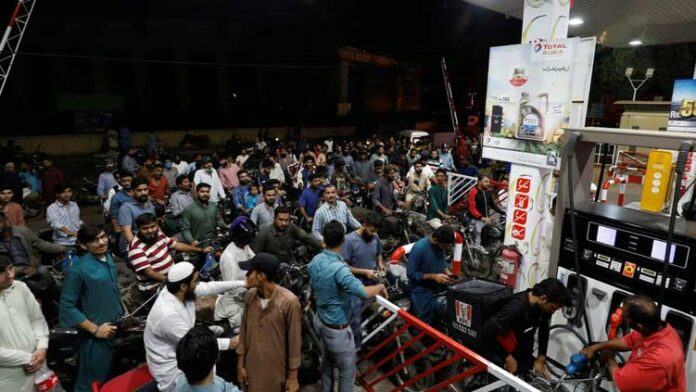 Another price bomb to burst on the nation. An increase in the petroleum products is likely to expect on 1st July by Rs 10. Pakistan received a Memorandum of Economic and Financial Policy (MEFP) from IMF (International Monetary Fund). More tough decisions will be followed in the future, regarding electricity and petroleum prices. Pakistan and IMF are in dialogue with each other. From 1st of July, 5% sales tax will be applied with Rs 10 of the imposition.
Miftah Ismail, Minister for Finance said government is to receive $ 900 million and $1 billion in the seventh and eighth tranches from IMF.
Further, he added, PM Shehbaz Sharif's dream is to take Pakistan toward self-reliance, and sustainable and inclusive growth. Ismail said, government intends to provide an ease to 6 million people, from which 4 million are already registered. He said PM had a scheme for cheap food and petrol that will benefit millions of people and added that the government has made harsh decisions to save Pakistan's economy.