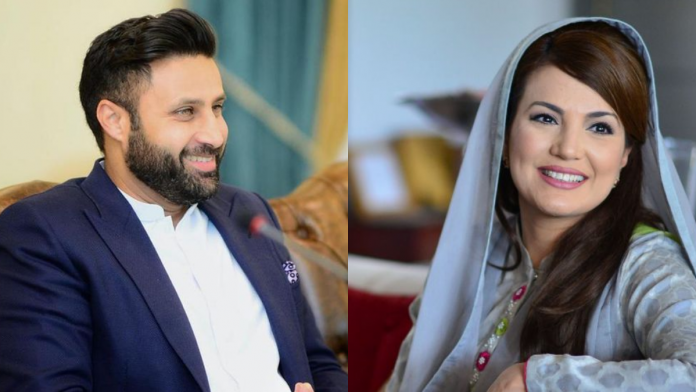 Zulfi Bukhari, former special assistant to Prime Minister Imran Khan, has won a defamation suit in the London High Court against Reham Khan.
According to court documents examined by this correspondent, Reham has paid ??? 50,000 as a contribution to Bukhari's expenses and damages.
Reham agreed to drop all charges and apologized for posting defamatory videos on YouTube, and other social media. She also regretted re-tweeting tweets accusing him of corruption, embezzlement, and nepotism.
According to court documents, Bukhari filed a lawsuit against Reham in the London High Court.  It was reaction of a video post on her YouTube channel, Facebook and Twitter on December 6 and 7, 2019.
Statement attached to the order informs that Reham withdrew all charges and offered a full and unconditional apology.
In a settlement Reham is agreed to tweet an apology in English and Urdu both. She is also stressed to pin the apology tweet for 3 consecutive days.
After the trial, both Zulfi and Reham negotiated to resolve the case on the terms suggested by Zulfi's lawyers.