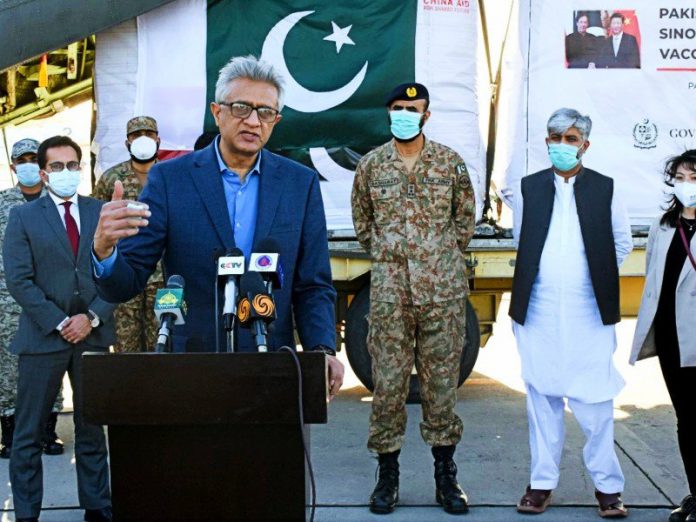 Special Assistant to Prime Minster (SPAM) on Health Dr Faisal Sultan on Tuesday warned the public to not take the prevailing Omicron variant of the coronavirus lightly.
He highlighted that hospitalisations will increase in the next two weeks. "I urge the public to observe SOPs and get vaccinated."
Dr Sultan further said, "It's still a bit early to draw conclusions since it takes 1-2 weeks for hospitalisations to go up. Also, let us see how the virus behaves regarding virulence."
Even though the positivity rate touched 8.91% in the city, health officials said there were hardly any patients under treatment at health facilities in Karachi.
Doctors from private hospitals also weighed in on the matter.
According to a local media outlet, Liaquat National Hospital did not have a single patient admitted in the Covid ward.
Ziauddin University Hospital, Aga Khan and Jinnah Hospital said hospitalization due to coronavirus still remained low.