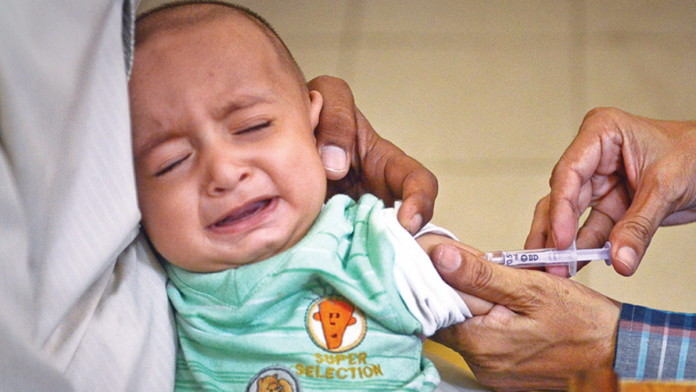 To protect children from measles and rubella, the Sindh government has decided to launch the world's largest measles vaccination drive.
This immunization campaign against measles will start in the province from November 15. So far this year, 38 children have died of measles in the province.
19 million children between the ages of 9 months and 15 years will be given mandatory shots of the measles and rubella vaccine.
In addition, 8 million children under the age of five will be vaccinated with two drops of polio in the campaign.
Measles is one of the most contagious diseases in the world. 38 lives in Sindh in the first nine months of this year alone are affectend due to it. However, 2,489 cases have reported in the province.
Dr Irshad Memon, Project Director of Expanded Program (EPI) addressed from a press conference. He said, to prevent further deaths, every child in the province will be given one shot of the measles and rubella vaccine.