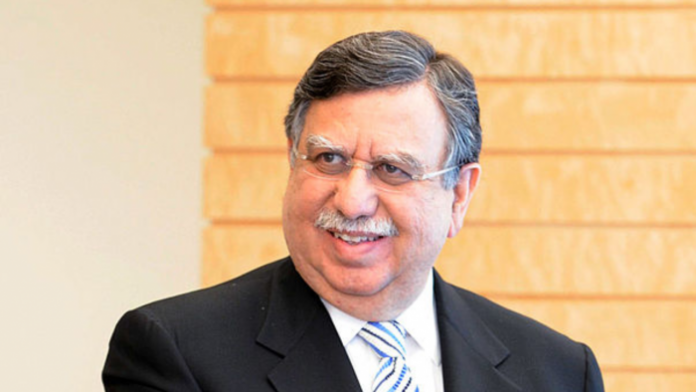 Finance Adviser to the Prime Minister Shaukat Tarin has urged industrialists to increase wages so that people can make both ends meet.
While addressing a news conference on Friday alongside PM's Commerce Adviser Razak Dawood, Tarin lambasted industrialists for not increasing the wages of their employees even though they were making money.
Reaffirming support for the "strangulated" urban lower-middle class, the financial adviser said, the government was trying to provide them relief.
It is pertinent to mention that the Pakistan Bureau of Statistics (PBS) had recently reported the highest pace of inflation in the country during the last 21 months.
Urging people to have patience, Tarin said the government was devising a strategy to help people avail interest-free loans apart from targeted subsidies.
"There is no need to panic. Prices of only imported goods have increased," the finance adviser said, adding that he has restrained himself from increasing the sales tax rate on petrol to 17 per cent.
He warned that in case of 17 per cent sales tax on petrol, the price will go up to Rs175 per litre.