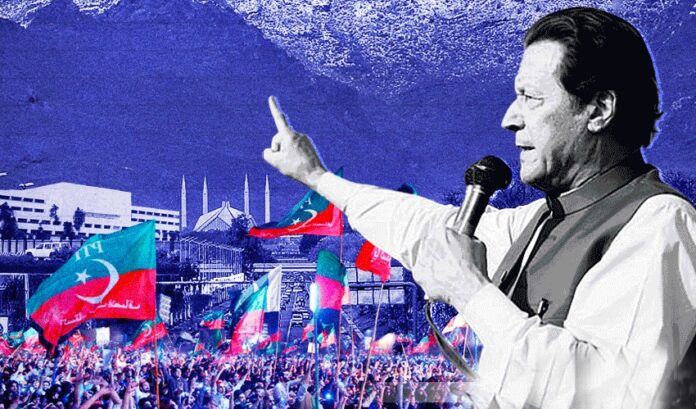 The long march of Tehreek-e-Insaf (PTI) is within reach of its destination Islamabad. The chief of (PTI) Imran Khan announced to give a big surprise for everyone on November, 26. Imran also clarifies that he has no issues with the newly appointed Army Chief of Pakistan.
After Khan's announcements, Govt. of Pakistan ordered Islamabad/Rawalpindi police to enhance the security for the march. The police have decided to equip body cameras at entry points of Islamabad. To ensure security and accountability during Long March.
Imran Khan while talking to a group of journalists announced that he will reveal his party's next plan. Khan and his party members invited people to join them on November 26. As he will give a big surprise to everyone.
Khan said that even after all the state machinery used on him, they found nothing except a watch. Which legally received by him. He also added that he will bring the current rulers of the country to the court over his watch issue. His only demand is fair elections. Which would take out the country of the mess created by the Govt. in 7 months, Khan added.
On the same day of Khan's announcement, a report submitted to Islamabad High Court (IHC) for an "accidental confrontation". With the police from Azad, Jammu Kashmir and Khyber Pakhtunkhwa who have covering the security of the PTI long march.
The Rawalpindi/Islamabad police have rolled out a foolproof security plan. Under which, snipers and Elite commandos will positioned on the container of PTI. The security of PTI Chairman Imran Khan and other leaders would maintained with a three-layered security system. The hospitals will be on high alert while security personnel in ordinary clothing will also accompany the march's security.