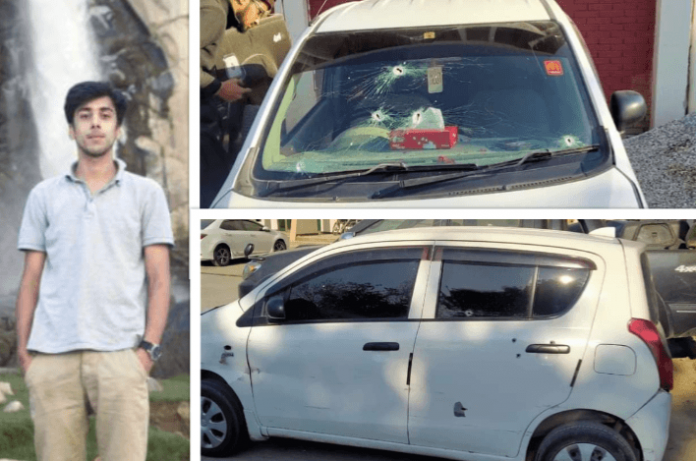 Usama's father asked for inquiry headed by a judicial panel. He rejected police investigation of Usama Nadeem murder and urged CJP Gulzar Ahmed to order the formation of a judicial commission.
The parents of 21-year-old Usama Nadeem expressed their wish for Chief Justice Gulzar Ahmed to take suo moto notice of the Usama Nadeem murder on Saturday by members of Islamabad's Anti-Terrorism Squad.
He asked for a judicial commission to be form to chair an independent inquiry into the murder. Addressing a press conference on Tuesday, Usama's father Nadeem Younis Satti expressed this desire. He said his son was "murdered" by Islamabad police and it could not be delineated as an accident.
His father claimed, "There are no signs of blood on the car seat," than how the police could shoot someone in the leg from outside a car.
The victim's father demanded justice as it was nothing but murder.
Meanwhile, his mother criticized Prime Minister Imran Khan, saying he was not building a new Pakistan in the country but a graveyard. She also mentioned "The prime minister should either gun us down or provide us justice".
According to police, he was shot early on Saturday when he ignored a police warning.