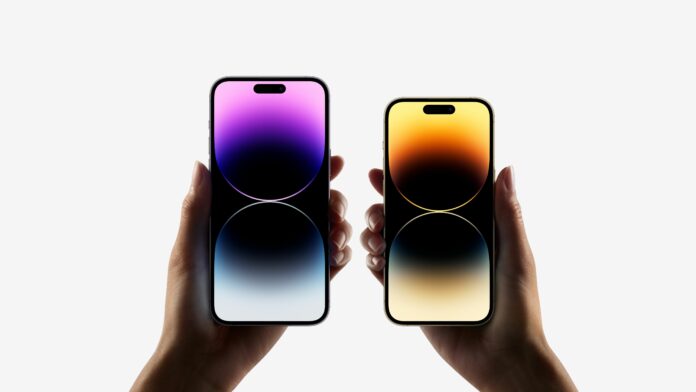 Apple at a launch event in the US revealed its futuristic features of iPhone 14 that has an emergency satellite connectivity and vehicle crash detector. Other than the brand has also revealed its four intriguing handset. The launch revealed:  
Apple Watch Series 8
Apple Watch Series 8 will be equipped with some interesting features like temperature sensors for tracking ovulation cycles, vehicle crash detection, and a lower power mode option. The device will also measure the body temperature. 
2. Apple Watch Ultra
Apple Watch Ultra is a power-packed performer with dustproof, crack resistant, and swim-proof that will give a lasting endurance of up to 36 hours battery on a single charge and extended battery life of 60 hours. The watch will give new heights to ultra-triathlon activities like cycling, swimming and running.
3.  iPhone 14
iPhone 14 will be in two sizes: iPhone 14 and iPhone 14 plus. The handset will be capable of sending emergency calls with the help of satellites. The phone will show the location of passing satellites in the sky and provide instructions on how to aim the gadget appropriately. It will take around 15 seconds to several minutes in sending a simple message.
4. iPhone 14 camera
The tech firm has announced the game-changer camera of 12-megapixel that will enable clicking speedy images of the subject, along with a 49% low light. The front camera has autofocus for better and sharper selfies. The expected Price in Pakistan for an Apple iPhone 14 will be Rs. 224,999.
5. iPhone 14 Pro
Both the iPhone 14 pro and iPhone 14 pro max will be available in a pill-shaped cutout. Black notch has been replaced by Dynamic Island that will change shape depending on alerts. The set will be available in an additional latest color – deep purple color. The expected price in Pakistan for the Apple iPhone 14 Pro will be Rs. 279,999.
6. Airpods  
Last, but not least, Airpods will be with an updated system. The inserted system can also help to find lost earphone with the help of a chime when dropped. The Airpods case will come with its speaker.