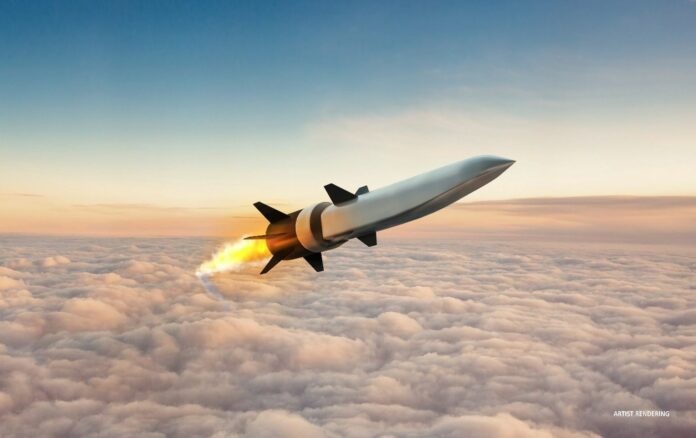 A new hypersonic missile test has been conducted by the US military on Tuesday. The missile test was an attempt to match the advances in weapon technology of china and Russia.
DARPA (The Defense Advanced Research Projects Agency) stated they completed a free-flight test of an aircraft with a speed of more than Mach 5. The speed was more than five times the speed of sound. DARPA is a defense research agency for the US responsible for the weapons used in the military. DARPA said the missile witnessed a flight of 65,000 feet and hung over 300 nautical miles. 
According to CNN, the test was conducted in mid-March but was not disclosed due to the escalating tension in geopolitics between Russia and Ukraine. Two years ago, in March 2020, Us Navy and Army took their joint test of a hypersonic prototype.
Prior to the success of china's hypersonic missile last year. Also, Russia confirmed firing two hypersonic missiles in strikes on Ukraine. These military test attempts had made the pentagon under much pressure.