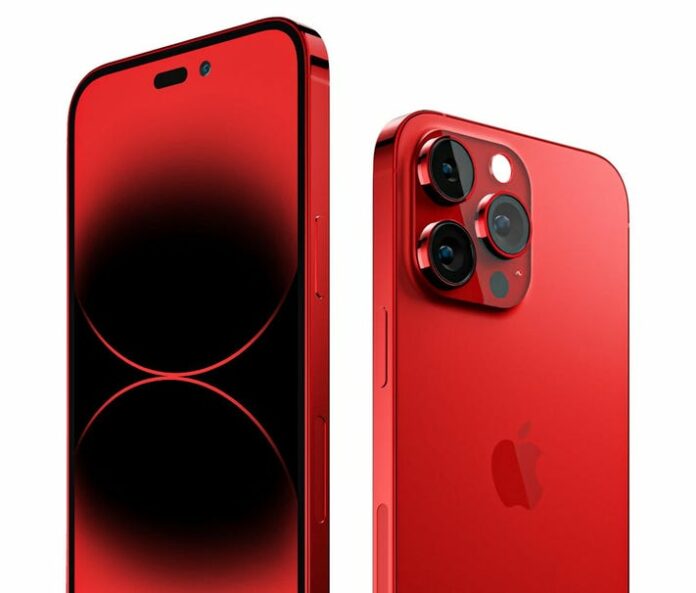 Apple Company never failed to impress the world by launching iPhones every year. Each iPhone launched with new technologies and features. Recently Apple Company has launched its new iPhone 14 and iPhone 14 pro models. As this year is at its end, rumors are speculating about the launch of the iPhone 15 and iPhone 15 pro max.
It is expected that iPhone 15 pro max could launch as iPhone 15 Ultra. At the beginning of 2022 iPhone launched its ultra apple watch. It is believed that the high-end "Pro-Max" could named as "Ultra" in the future.
It is allegedly believed that iPhone will step back in time. The design of the iPhone 15 will be similar to the 2013's iPhone 5c. The iPhone 5c was one of the most comfortable designs in iPhone history with curved edges. That would fit into hands easily but the only minus point was its plastic body that consumers didn't like at that time. However, Apple has decided to not repeat its mistake this time and will launch iPhone 15 with a Titanium body.
The news has leaked for its Titanium body but it will launch exclusively due to its price and the new flagship of "iPhone 15 Ultra". Its release date expected in September 2023.
The iPhone 15 models could feature solid state volume and power button keys similar to iPhone 7. As of now, iPhone models have mechanical power buttons that id depressing physically for consumers. Solid-state keys will create happy feedback.
The expected features of the iPhone 15 or iPhone 15 Ultra are mentioned below.
Screen
We can expect a 6.1-inch screen size for iPhone 15 alongside iPhone 15 plus with a 6.7-inch display.
Display
The display will add Dynamic Island for iPhone 15 and iPhone 15 plus. Currently, this feature is limited to iPhone 14 and iPhone 14 pro max. But it is expected to add in iPhone 15 models.
USB:
Apparently Apple is switching to USB-C for connectivity in iPhone 15 and I phone 15 plus. It will replace the old lightning connector.
Camera:
The rumors are not clear about the camera features of the iPhone 15 and iPhone 15 plus. On the other hand, iPhone 14 came up with a handful of camera upgrades that provides a better front-facing camera. But there was a rumor initially that iPhone 15 Ultra has three cameras a 12 MP telephoto camera, a 12 MP ultra-wide angle sensor, and a 48 MP wide-angle primary camera with OIS.
Battery:
iPhone 15 powered by a 4700mAh battery. It has fast battery charging speed.