Seven years after Googles ill-fated Google Glass, Facebook Ray-ban smart glasses launched as an attempt to connect glasses to the internet. Rayban-Stories are a smart glass, developed in collaboration with Social media giant Facebook. Snapchat also tried its hands on a similar product called Spectacles five years ago, but the product met with the same fate as Google Glasses.
Previously, many companies have attempted to produce internet-connected smart glasses, including Google and Snapchat. But Facebook and Ray-ban hopes that their product will attract consumers unlike the previous ones. Ray-ban stories are a connected smart glasses that comes with built-in speaker and microphone. Users can make calls, use compatible Apps and do a lot more.
Ray-ban is an iconic eye-wear brand. Facebook joined hands with the brand to introduce their long awaited product. Ray-ban stories shades can take pictures, record videos, and connect to Facebook. It operates with voice commands. Moreover, the glasses will have augmented reality features as well.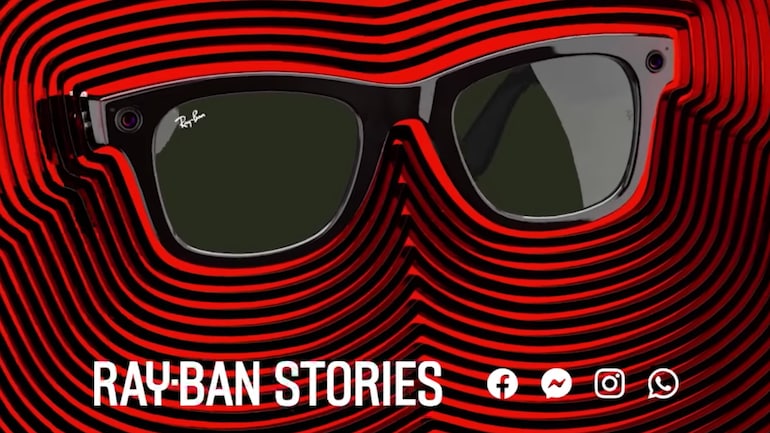 Facebook Founder and CEO Mark Zuckerburg says that the shades are an early attempt to create futuristic eyewear. The Rayban-Stories will add real world views with data or graphics from internet in future. It will prove to be amazing for navigation and real-time translation. Further research will help the company improve their product with each upgrade by introducing more features.
However, in the current Ray-ban stories, users can snap a picture or a 30-second video clip by pushing a button on the temple or delivering a voice command. Users can snap a picture or a 30-second video clip, both of which can be indicators that a camera is on. The previous iterations of such camera infused smart glasses like Snapchat Spectacles raised privacy concerns.
The Ray-ban stories can sync wirelessly to a smartphone App. Users can log on to their Facebook accounts, see their feeds on the go, or post pictures or videos taken from the glasses. Moreover, the companies aim to add fitness features, news, navigation, and music features in long run. The Facebook Ray-ban smart glasses will cost $299 and will come with a charging case along.