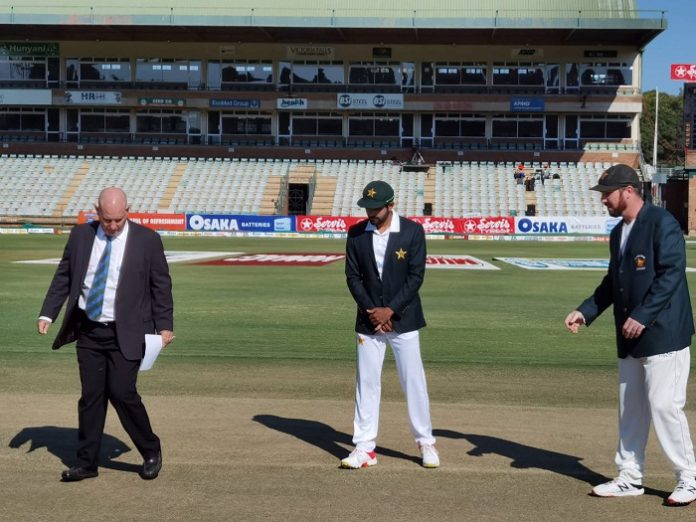 The Pakistan Vs Zimbabwe first test is now started. However, the home team has won the toss for Pak Vs Zim 1st Test and decided to bat first. The match will be played from April 29 to May 3 at Harare Sports Club.
Both teams are facing each other in the test cricket after the long time span of 8 years. Sajid Khan is making his test debut as he is now included in the final playing eleven.
Earlier, Babar Azam, the Pakistani captain revealed that they were not making any major changes and will likely go with the same squad that emerged as a winner during Pak Vs SA Test Series.
In 2013, Zimbabwe surprised everyone when they beat Pakistan in the Pak Vs Zim 1st Test. However, Pakistan managed to draw the series by winning the second test match.