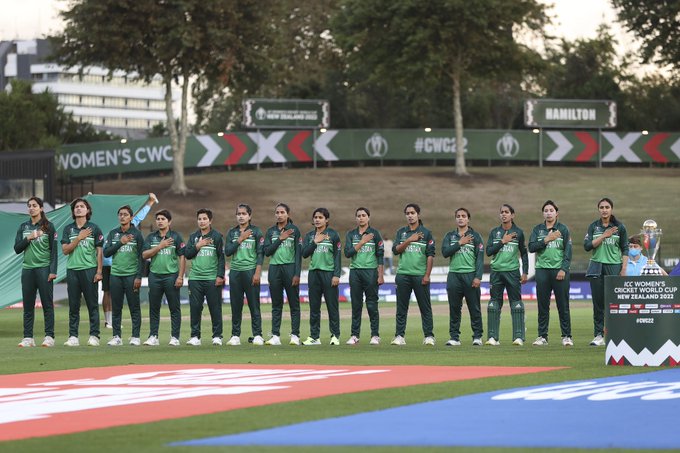 Pakistan women's cricket team has made us all proud once again. With striking innings and impeccable performance, the ladies in green have swayed their position first. Team green beat West Indies by eight wickets. The match was held in Hamilton, Ontario.
Bismah Maroof, the captain was enthralled at the winning of the team. She congratulated team members for playing extraordinarily.
Nida Dar concluded it by saying it was a memorable moment of her career. She was the first Pakistani cricketer to take 100 wickets in T20Is. Dar on her excellent win by 4/10 in four overs makes her a skillful cricketer.
Pakistanis all over social media are congratulating the team for a remarkable win after consecutive 18 losses. Twitter is overflowed with gratitude and encouraging tweets for the team green.