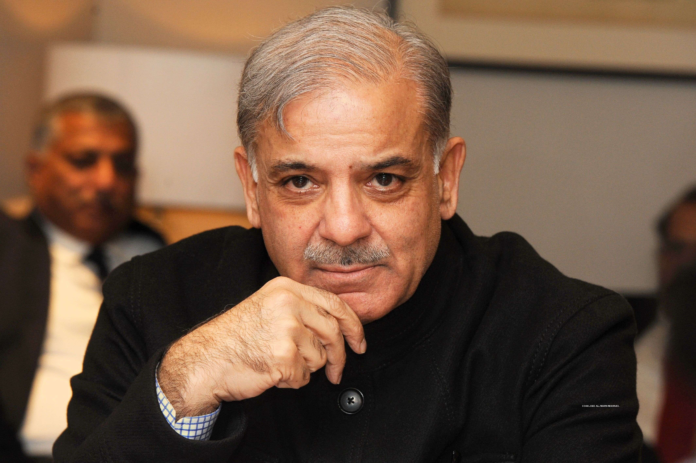 On Tuesday, Saudi Arabia marked an immense victory in FIFA Worldcup 2022 against Argentina. On this note, the Prime minister of Pakistan Shehbaz Sharif wishes heartfelt congratulations to Saudi Crown Prince Mohammed Bin Salman.
PM Shehbaz Sharif tweeted:
"What a game of football it was! Saudi Arabia made history today by staging the biggest upset in the FIFA World Cup thriller against Argentina. Heartiest congratulations to HRH Crown Prince Mohammed Bin Salman. We share the happiness of our Saudi brothers & sisters on this great win"
PM added that Pakistan share the happiness of their brothers in Saudi Arabia for this immense victory.
On Tuesday, the Saudi football team amazed the world by defeating Argentina. The two-time winner team Argentina defeated by Saudi Arabia by 2-1 goals. This success was a shock for the world.
 Saudi Arabia declared a public holiday for their immense win against Messi's Argentina. This holiday announced to celebrate their historical victory. According to Khaleej Times report, public holiday applied on both sectors. And students across the country too.
On the victory of the Group-C opening match of FIFA World cup, 2022. Saudis are not the only ones to announce a public holiday. In the 1990's tournament, Cameroon's stellar performance against Argentina received the equivalent reactions that time. It remembered as the biggest victory in the history of football.
Meanwhile, Prime Minister Shehbaz Sharif congratulate Kazakhstan's President Kassym Jamort Togayey for elections.
PM Shehbaz Sharif Said:
"I extend my heartiest congratulations to H.E. President Kassym-Jamort Toqayev on his victory in Kazakhstan's presidential elections,"
PM added that he is looking forward to working with the Kazakh president. To expand the brotherhood between Pakistan and Kazakhstan.
Kazakhstan's President achieved success by 81.3 percent vote on Sunday in re-elections.