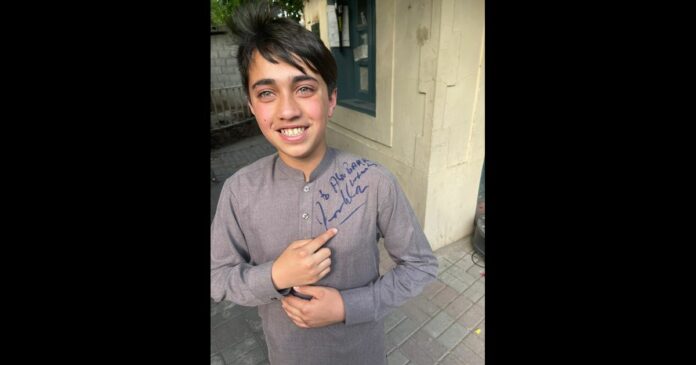 A video that went viral on social media of a young kid getting emotional after meeting Imran Khan. The boy met Khan at Banigala residency on Thursday. The video that was shared by PTI.
The boy named Abu Bakar is a nine-grade student who belongs to Lakki Marwat, a district in Khyber Pakhtunkhwa. The boy desired to meet Imran Khan in one of his previous videos. Hence, his wish came true when he met Khan, and a viral video of him getting emotional and getting an autograph and giving ring as a gift. The boy was seen getting emotional while meeting his idol.
Khan encouraged the child and said he (boy) will do big things. Former ministers including Shah Mehmood Qureshi and Shahbaz Gill were also present. The boy shed tears while meeting khan and expressed how this indeed is an amazing day of his life.