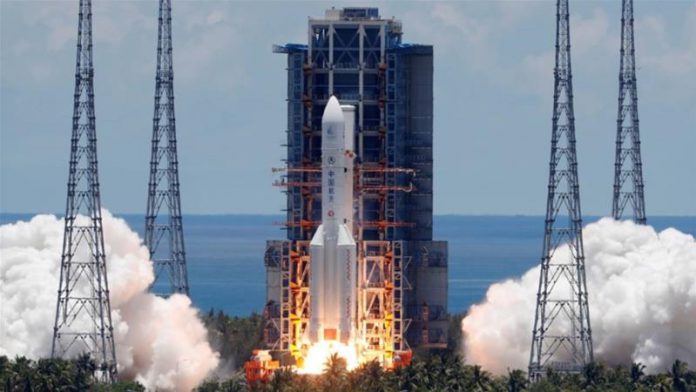 China Mars Mission 2020 or Tianwen-1 is successfully launched. It is the first independent Chinese mission to Mars. The probe is launched through the Long March 5 Y-4 rocket at the Wenchang Space Launch Centre. The probe is expected to reach Mars in February 2020.
If Tianwen-1 or "Questions to Heaven" succeeds, then China will be the first country to orbit, land and deploy a rover in its first mission.
Up till, eight spacecraft (Indian, European, and American) are currently either on Mars's surface or orbiting the planet. In addition, the UAE also launched its own probe to the said planet, comprising an orbiter to analyze the atmosphere.
China's mission will carry different scientific instruments to observe the surface and atmosphere of Mars, looking for signs of ice and water. In 2011, China made the Mars bid with Russia, but the Russian spacecraft failed to leave the Earth's orbit.