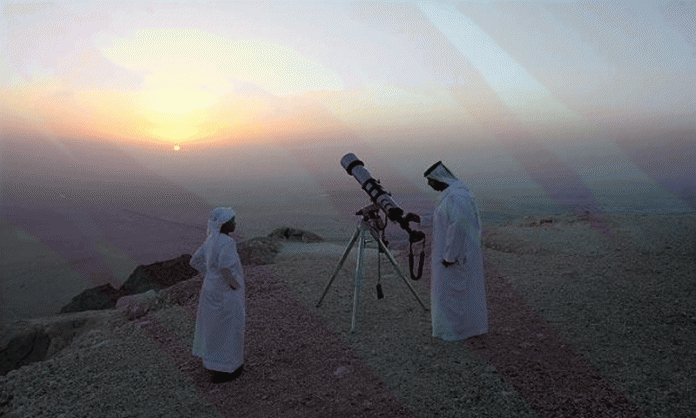 The meeting regarding the Eid moon sighting in Saudi Arabia is scheduled on Tuesday (today). However, it is expected that the Eid ul Fitr in Saudi Arabia will be on May 13 (Thursday).
Local authorities will make the final announcement after taking final decision regarding the Ruet e Hilal.
The Hilal sighting committee, along with civilians, have been asked to look for the Shawwal moon in Saudi Arabia today, the 29th date of the current Islamic month of Ramadan.
If the moon is sighted today, the holy month of Shawwal 2021 in Saudi Arabia will commence after Maghrib and the country will observe Eid ul Fitr tomorrow. However, if the moon is not sighted today, the new Islamic month will begin from Wednesday and Eid will be on April 13.
As per the Islamic calendar 2021, currently, there is a difference of one day in Pakistan and Saudi Arabia. However, The Central Ruet e Hilal Committee meeting will be held tomorrow regarding the Eid ul Fitr 2021 moon sighting in Pakistan.