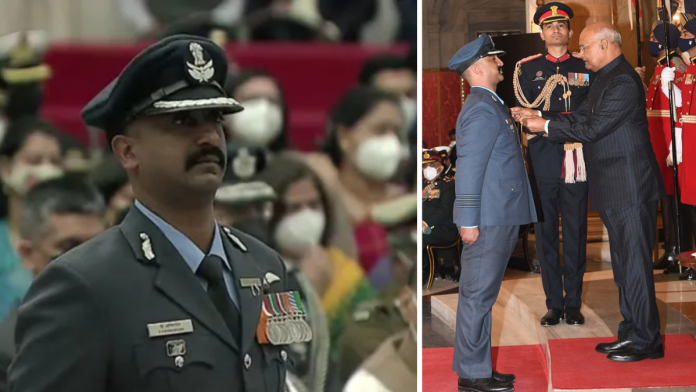 Abhinandan Varthaman bestowed Vir Chakra, the third-highest Indian military honor by President Ram Nath Kovind.
IAF pilot and group captain Abhinandan Varthaman awarded with the highest military honor. He is honor with Veer Chakra by President Ram Nath Kovind. He was caught by Pakistani forces in 2019 after his MiG-21 was shot down by the Pakistan Air Force (PAF).
Abhinandan is trending on Social Media site Twitter for this award as people trolling him over the award. He was capture by Pakistan Army when his plane shot down by PAF. A few days later, he released by Pakistan as a "gesture of peace" by Prime Minister Imran Khan.
The Veer Chakra Award for Abhinandan announced in August 2019. However, it is awards today in the presence of Indian Prime Minister Narendra Modi and Defense Minister Rajnath Singh.
Some prominent personalities have commented on this award to Abhinandan with sarcasm.