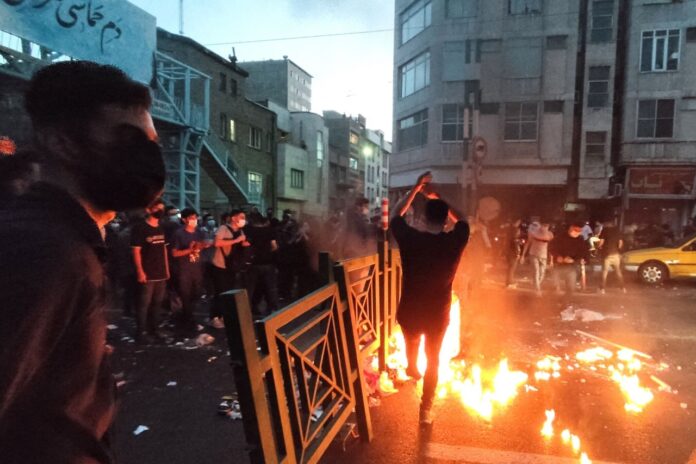 On Sunday, 13th of November, the Iran government issued the first death penalty to a young protestor linked to an anti-government protest. The Iranian Judiciary has claimed that the young man sentenced to death had allegedly set fire to a government office building and also planned conspiracy against national security,disturbing public order, as well as for being "an enemy of God and corruption on earthone of the most serious offenses for Iranian laws.
An additional court in Tehran sentenced 5 to 10 years penalty in jail for "planning and provoking against national security and disturbing the law"
The protests have been happening since the September 16 death of Mahsa Amini, 22, after her arrest by the morality police in Tehran for going against Iran's strict dress code for women.
The protests flickered by her death, for almost two months during which dozens of people were killed in the riots including security personnel. The protestors had been arrested by the morality police, have encouraged authorities to unleash a crackdown that has seen thousands arrested.In central Isfahan province, judicial chief AsadollahJafariclaimed 316 cases had been filed linked with the riots.However, some young people were set free after signing pledges not to join in any upcoming "riots,"
According to Mizan Online sources, convicted can appeal their sentence.
On Sunday, the judiciary claimed for charging more than 750 people in three provinces for involvement in these cases.
According to the judiciary, Over 2,000 people had already been accused, approximately half of them from the capital Tehran, since the protests began in mid-September, in accusation of  "provocation to killing", "harming security forces", "propaganda against the government" and "damaging public property"
Earlier on Sunday, Iran disapprovedof a Friday meeting between French president Emmanuel Macron and opponents of the Islamic republic, Iran called Emmanuel Macron's statement after the meeting "regrettable and shameful".