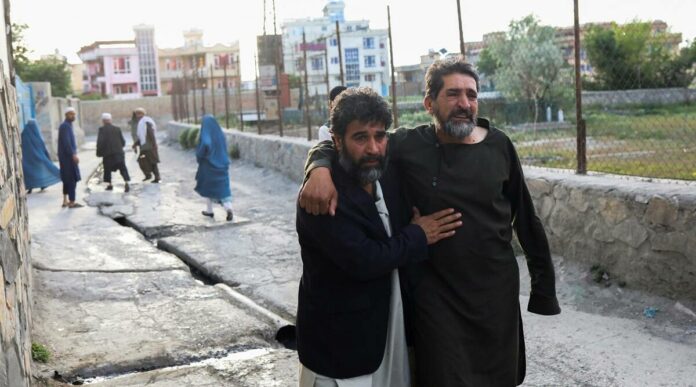 Kabul has been taken again by a series of attacks on the mosque killing more than 10 people. A Sunni Mosque on Friday was targeted during the holy month of Ramadan. It was a suicide bomb that had attacked more than 50 worshippers. The blast was at the Khalifa Sahib Mosque in the capital city, Kabul.
More than 300 people were performing their rituals when a bomb was detonated. Dozens of lives were killed, several wounded in the capital under the banner of sectarian attacks. The responsibility has yet to be claimed by Military group
Dead bodies were carried through ambulances. People were seen roaming here and there to find the traces of their loved ones. Before the Friday Mosque bombing attack, another gruesome bomb explosive was witnessed on the minibuses on the northern side of the city mainly targeting the Shia passengers heading to Mazar-i-Sharif.