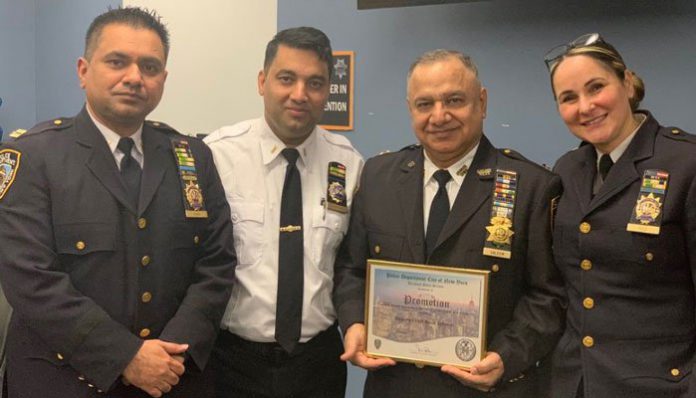 Another person from Pakistan, Mr Nasir Saleem, achieved a milestone abroad as he is promoted to the senior post in the New York Police.
Nasir Saleem became the 1st Muslim Auxiliary Deputy Chief and he will head New York Police Department volunteer force. He has 30 years of service in New York Police and will be the head of 5000 strong force. However, the force serves as the eyes and ears of regular police via the patrolling through bicycle, vehicle, or foot.
It is noted that Auxiliary Police is the New York Police's subsidiary. They are well equipped to report and observe the conditions that need the regular police's attention.After the historic oath taking ceremony, Nasir Saleem dedicated the achievement to Pakistan, his homeland.
He got the appointment to the new role at the oath taking ceremony. However, members of the Pakistani community and senior police officials attended the ceremony.
Lt. Zaigham Abbas, Captain Adeel Rana, his fellow Pakistani-American police officers pinned him a badge.