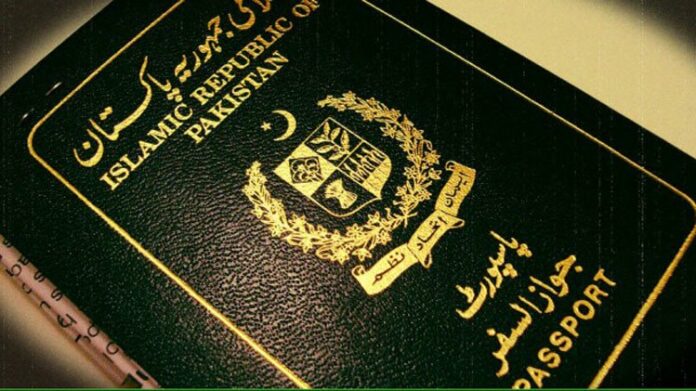 The Pakistani passport has remained the worst fourth passport in the world. As per the Henley Passport Index 2022, the passport only gives access to 32 destinations. The Henley Passport Index ranking includes 199 passports according to the destination without a visa. Pakistan is ranked higher than Syria, Iraq, and Afghanistan, which occupy the lowest positions.
Japan has taken the first position with access to 193 destinations. Along with Singapore and South Korea that is accessible to 192 locations. Additionally, Spain and Germany with giving access to 190 places.
In addition most of the European nations, United Kingdom, and US are among the top notched destinations. Afghanistan due to its war-torn situation is placed 112th only granting 27 destinations. It is the lowest visa-scoring country. Among the lowest ranking countries that includes Iraq, Syria, North Korea, Yemen, Nepal, and Somalia.
Other Asian countries including India, Tajikistan, and Mauritius have been ranked 87th giving access to only 67 counties. Bangladesh occupies the 104th position while giving access to 41 countries.
The best passports to hold in July 2022 are:
1. Japan (193 destinations)
2. Singapore, South Korea (192 destinations)
3. Germany, Spain (190 destinations)
4. Finland, Italy, Luxembourg (189 destinations)
5. Austria, Denmark, Netherlands, Sweden (188 destinations)
6. France, Ireland, Portugal, United Kingdom (187 destinations)
7. Belgium, New Zealand, Norway, Switzerland, United States (186 destinations)
8. Australia, Canada, Czech Republic, Greece, Malta (185 destinations)
9. Hungary (183 destinations)
10. Lithuania, Poland, Slovakia (182 destinations)
The worst passports to hold in July 2022
105. North Korea (40 destinations)
106. Nepal, Palestinian territory (38 destinations)
107. Somalia (35 destinations)
108. Yemen (34 destinations)
109. Pakistan (32 destinations)
110. Syria (30 destinations)
111. Iraq (29 destinations)
112. Afghanistan (27 destinations)