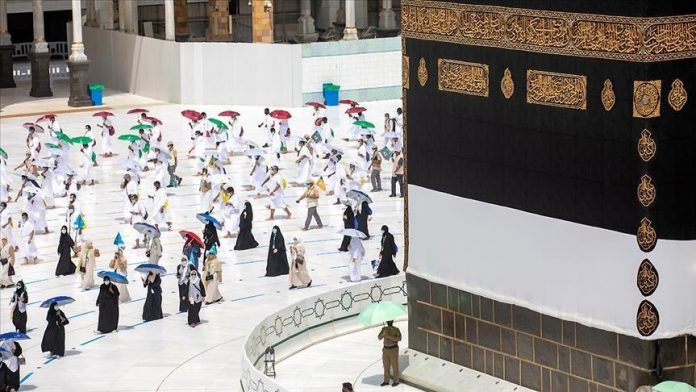 Saudi Arabia's Ministry of Hajj and Umrah on Friday announced that the duration of stay for Umrah pilgrims has been extended to 30 days, said the Saudi Gazette.
As per the new policy, overseas Umrah pilgrims will be allowed to stay in the country for at least 30 days.
Earlier, the Saudi government had imposed a temporary travel ban following the novel coronavirus outbreak.
However, the ban was lifted on November 1 and overseas pilgrims were allowed to stay in the country for 10 days.
Overseas pilgrims belonging to countries that are not subject to travel restrictions can now go directly to Mecca and perform Umrah without any mandatory quarantine requirements.
It is pertinent to mention that travelers will need to provide a valid Covid vaccination certificate on arrival.
They are also required to undergo a PCR laboratory test 48 hours after the quarantine period. Only then they will be allowed to perform Umrah.
The new travel relaxation allows all foreign visitors aged 18 and above to enter the country and perform Umrah, subject to conditions set by the ministry.
On the other hand, domestic visitors, including children aged 12 years or older are also allowed to perform Umrah.