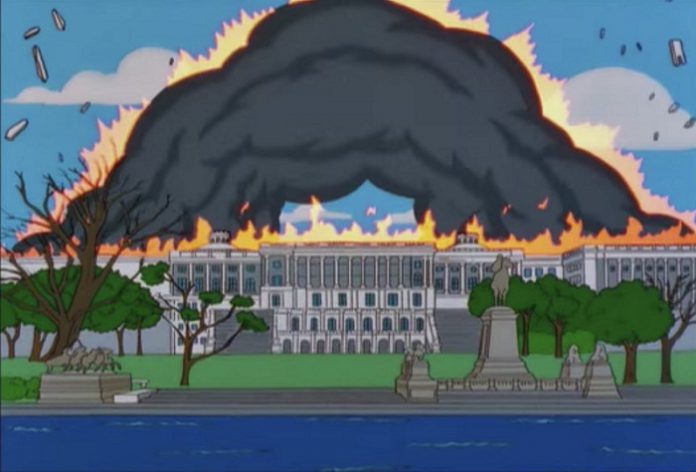 Before the start of current year, people are discussing about the Simpsons predictions for 2021. However, the discussion became intense after the Capitol Hill attack. A lot of people are comparing current situation in the United States with the episode of famous show.
The United States Congress gave green signal to the US Presidential Election 2020. However, it means that Joe Biden will rule over the country from January 20. The situation became violent when the Donald Trump supporters started protests and scaled the White House's walls.
Later, Muriel Bowser, the Mayor of D.C., declared the public emergency for the safety of people.
After the Capitol Hill riots, people are expressing their views on Twitter. Below, you can check some tweets: