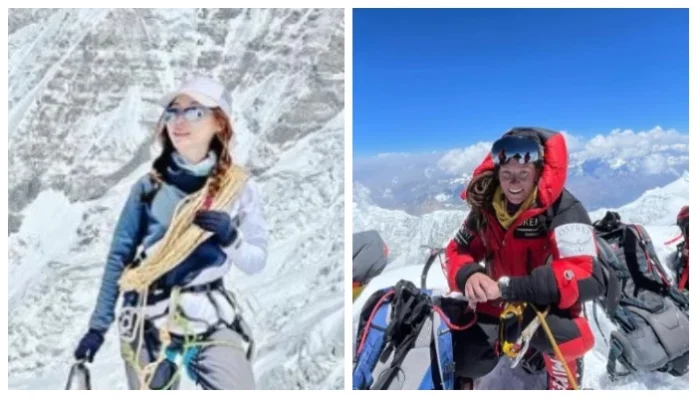 Two foreign female mountaineers successfully peaked Nanga Parbat, known as the "king of the mountains" on Friday in the morning. The success will be counted as the first summit of the season. Kristin Harila and Grace Tseng of Norway and Taiwan reached the top around 11:00 am in morning. 
Both the alpinist was joined by the Nepali team who were part of the journey. Harila from Norway was joined by Pasdawa Sherpa, Dawa Ongju Sherpa, and Chhiring Namgel Sherpa. Similarly, Tseng was accompanied by Nima Gyalzen Sherpa and Ningma Tamang Dorje.
Harila was the first woman to reach the Lhotse and Mount Everest lesser than twelve hours. She is sighting to become the second person to reach the entire 14 summits above 8,000m in just six months. There are 44 mountaineers in the history that have summit all the 14 peaks.
Tseng has become the first Taiwanese to reach Nanga Parbat. She was the first female to climb Kanchenjunga in the world. Also, the youngest to scale Annapurna without oxygen at the age of 29.