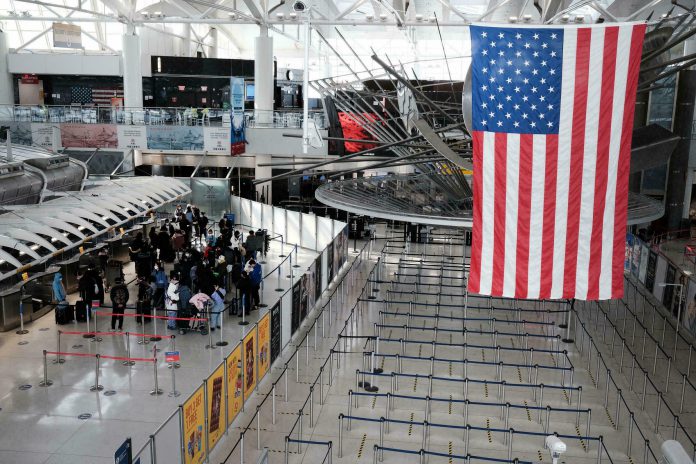 US President Biden to review the status of the coronavirus weekly to extend USA travel ban on African countries.
President Joe Biden announced, he would decide every week regarding the USA travel ban on South Africa. The decision would be based on the Omicron variant of the COVID 19 outbreak.
On a question about how long the travel ban affects Biden replied it kind of depends on the current situation. Ban applies to South Africa and seven other southern African countries from Monday.
Biden also says that we are going to about the lethality of this virus in the next two weeks. How much Omicron would spread, what we have to do to control it.
Asked if travel bans on other countries could suddenly be extended, as happened under former President Trump, Biden replied: "Unlike Trump, I do not hurt my allies."
However, US authorities stressed those going to the US from all countries will have to undergo a COVID test one day before boarding.
The head of the World Health Organization (WHO) inform that the severity of Omicron, tests, and vaccine-related issues remain to determine.