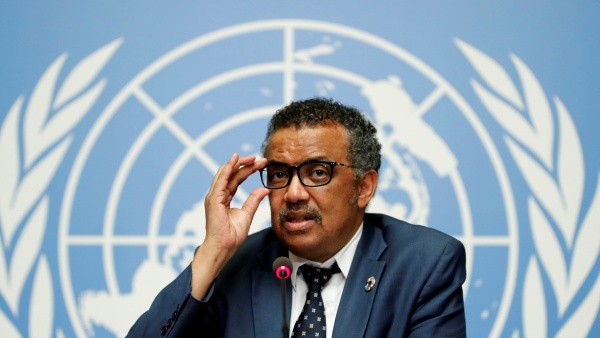 Director-General Tedros Adhanom Ghebreyesus of World Health Organization on Wednesday labeled Coronavirus officially as a pandemic.
In the briefing session, he said, "We are deeply concerned both by the alarming levels of spread and severity and by the alarming levels of inaction". Adding further "We have therefore made the assessment that COVID-19 can be characterized as a pandemic."
The COVID19 is now spread in more than 114 countries of the world in which 118,000 are infected from viruses and killing more than 4,291 of them. Many countries in the world closed schools to stop the spreading of Coronavirus.
Tedros further informs, "This is not just a public health crisis, it is a crisis that will touch every sector so every sector and every individual must be involved in the fight."
The Coronavirus, which developed in China in December, has spread far and wide, ending industry, carrying flights to a stop, shutting schools and compelling the delay of sports and other events.
The WHO announced a public health crisis of worldwide concern, its "highest level of alarm", on Jan. 30 when there were less than 100 instances of COVID-19 outside China and eight instances of human-to-human transmission of the infection.
The 'pandemic' is mentioned to a disease that is spreading in multiple countries around the world at the same time.