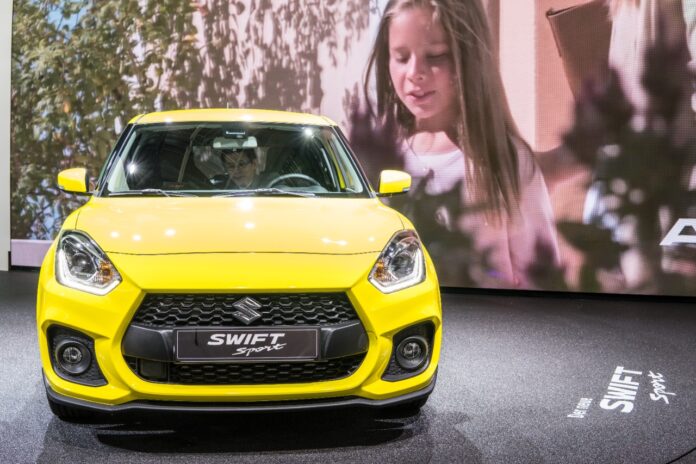 At one point in time, it would be a good three to four long years before the Pakistani automobile market would see a new car launch. That seems to be a thing of the distant past now. The demand and supply both have risen in recent years and we have seen new car-makers and new cars enter the market. Just last year, there were more than 15 cars that launched and this year too, a number of exciting launches are planned.
One of the prominent upcoming cars that everyone has been talking about is the new Suzuki Swift. Yes, after 11 long years Suzuki has decided to give a new face to the evergreen Swift 2011. There was no official word on the launch date or what the new model might look like, but a picture has been circulating which reveals a Suzuki Swift on top of a Suzuki carrier and that has put the already excited fans into a frenzy.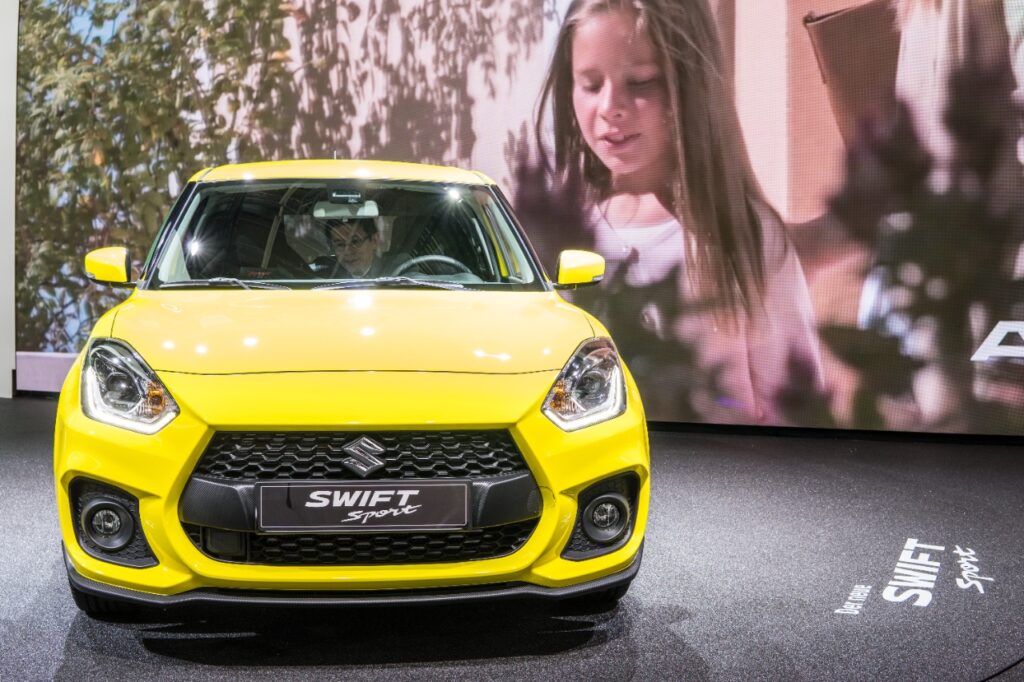 If we look closely, we can see how similar the new Swift is to the global variant. Most of you must've witnessed the imported Swift somewhere on the roads. The exterior follows the global variant curve by curve, so we can be certain what the exterior would look like… in one word, amazing!
We can expect it to launch in bold colors such as red and blue besides the more typical colors.
Moving on to the interior which we know nothing about except what we already know from the global variant of the 3rd generation Suzuki Swift.
It offers a cockpit-style driving space with D-shaped steering that is mounted with steering controls. Then there are 6 airbags, a push start button, ample space, comfortable seating, and a 9" inch smart infotainment screen.
Unofficial sources have stated that Swift will be the first hatchback to carry the KB12 engine in Pakistan, claims have also been made that the 1.2L four-cylinder engine will be included in the Pakistani version. This car will have a better fuel average than its predecessor, the estimated average is rumored to be 20+ KM/L
How much would it cost to own a car like this? Considering what the car packs, the price tag could justifiably be upwards of PKR 2.7Million. But let us know what you think it would cost by visiting this link.
When the car will officially launch, we can't say for sure yet but a number of unofficial sources have revealed that the bookings will open end of February 2022.