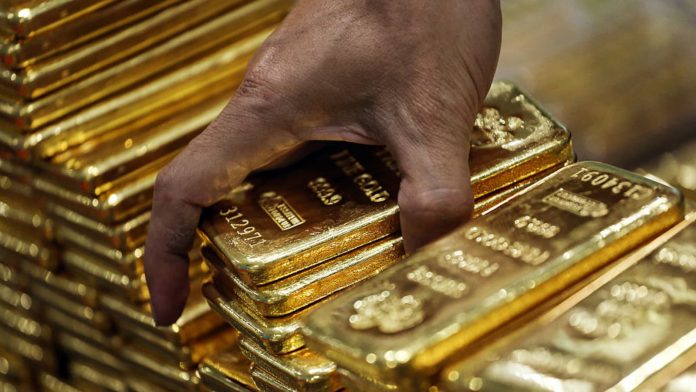 Latest Gold Rate In Pakistan, 8 December 2021
The latest gold rate in Pakistan on December 8, 2021 is Rs 118,100 per tola and Rs 101,200 per 10 grams. However, these rates are for 24K gold. In Pakistan, 24K and 22K gold are preferred. However, they are calculated as per 10 gms and per tola weight. Gold is also believed as the key investment.
Gold rates are usually same in all over country. However, the Sarafa market of each city decides about the current gold rate. Gold prices in all key cities of Pakistan including Karachi, Lahore, Islamabad, Peshawar, Quetta, are given below.
Updated Gold Prices in Pakistan
| | |
| --- | --- |
| Gold Purity | Rate |
| Gold 24K per 10 gm | Rs 101,200 |
| Gold 24K per tola | Rs 118,100 |
| Gold 22K per tola | Rs 108,258 |
| Gold 22K per 10 gm | Rs 92,766 |