Central Superior Services or CSS 2020 date sheet is announced but candidates are unhappy with the Federal Public Service Commission.
The hectic CSS 2020 date sheet angered applicants as they believe that the schedule is unfair. According to candidates, FPSC did a bad thing as the first paper is on February 12 and the last exam is on February 20. However, no break or gap is in between for the revision of courses.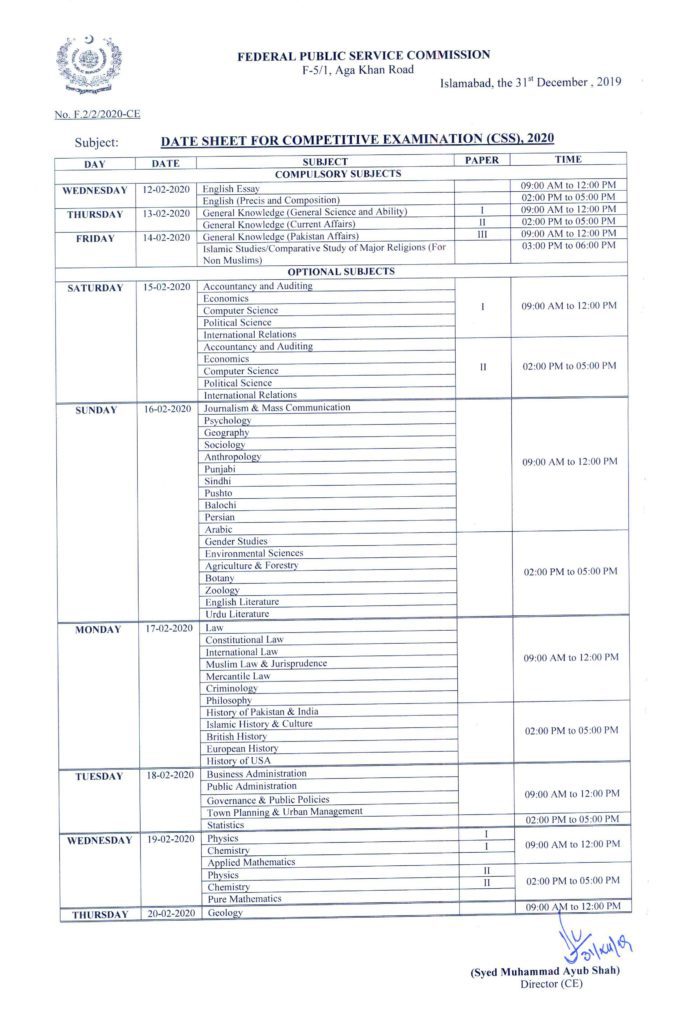 Applicants elaborated that instead of facilitating them, FPSC came up with the disappointing CSS 2020 schedule. However, a majority of candidates will have to give 12 papers in just 6 to 7 days. CSS examination is based on six compulsory and as many optional papers, which will make it difficult for candidates to relax between in such a tight schedule.