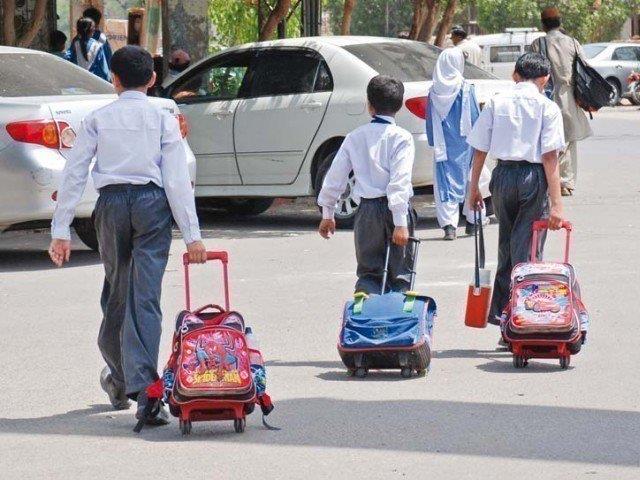 On Friday Sindh Education department issued a notification that School won't reopen after 1 June amid COVID-19 outbreak.
According to the notification, the date of reopening the School would be announced after observing the situation of coronavirus in Sindh. It is also mentioned that students from class 1 to 8 have been promoted to the next level.
During a meeting with delegation Karachi Board of Catholic Education, Saeed Ghani Sindh Minister of Education said that they couldn't take the risk to reopen the educational institution in the current situation. Right now, the department is not in the position to give the date of opening educational institutions. The final decision will be taken in the meeting of the steering committee.
The delegates appreciated the measure taken by Saeed Ghani also discuss that the School faced the financial crisis during this lockdown because of a pandemic. They said that the parents are not taking the matter of fees seriously until their children weren't physically present in the School; that's why they asked to allow to reopen School under standard operating procedures (SOP's).
About this, Saeed responded that the department also many times requested to parents to pay fees. Regarding financial assistance, he said that the provincial government couldn't afford to provide interest-free loans or aid, but the Federal government could do.
Whereas on Friday, All Private Schools and Colleges Association Sindh chairperson Haider Ali said that all the Private and Government schools should be open from 15 June by following the SOP. He further added that management and compliances for the Standard operating procedure don't require any rocket science and sanitizers, disinfectants, thermal guns, and face masks that could be arranged in every educational institute.