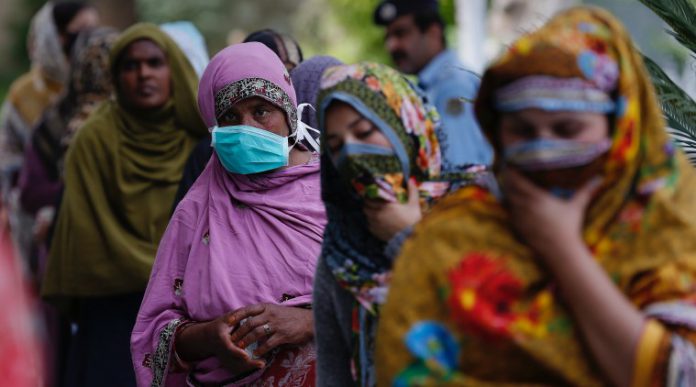 The virus has claimed the lives of at least 1,364 people, while about 22,305 coronavirus patients have been cured.
Pakistan has observed a serious rise in COVID-19 cases. Cases surge to 66,457 till now. 96 people died and 2,363 others were infected with the coronavirus on Friday, indicating that a critical stage of an epidemic situation in the country has established.
Deaths include 4 doctors, 29 deaths were reported in Punjab, 31 in Sindh, 13 in KP, four in Islamabad, and 19 in Balochistan. Dr. Zafar Mirza, Assistant to the Prime Minister for Health, on Friday said that 2,636 cases had been recorded in Pakistan in the last 24 hours – the highest ever in a single day.
In the last 24 hours, around 2636 cases were reported and 64 deaths. This is a huge number so far we have seen in 24 hours," Dr. Mirza mention in a  press conference. "Globally, we've seen about six million cases, including 2,000 deaths,".
Presiding over a meeting at the National Command and Control Center (NCOC), the Federal Minister stressed the need to devise a mechanism to provide up-to-date information on the availability of beds and ventilators in hospitals to be convenient for patients.