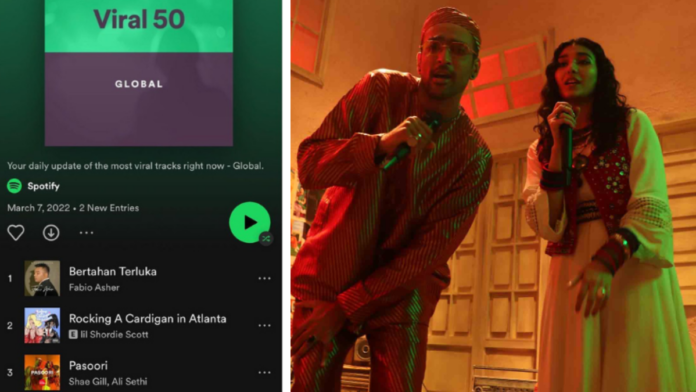 'Pasoori' ranked third on Spotify's Global Viral 50 lists even after its official release. Making it the most viewed and viral song of the new season.
The remarkable success of the duo has made rounds in the music industry. Ali Sethi a famous composer, singer, and songwriter has come up with the new Punjabi melody with an aesthetic theme that have visually attracted a larger audience.
Shae Gill, 23, an artist from Lahore, a newcomer has stated her experience exciting while working with Ali Sethi. According to the interview with BBC, Gill was grateful for the responses all around the globe. She mentioned she was approached by Xulfi on Instagram and was not aware of her twosome with Ali Sethi at the moment.
The global success of the coke studio gave newcomers like Shae Gill, Eva B, Kaifi Khalil, Justin Bibis, Hasan Raheem the opportunity to display their artistic production with veteran artists. The powerful duet by the older and younger generation has made coke studio season 14 worth listening to this season.