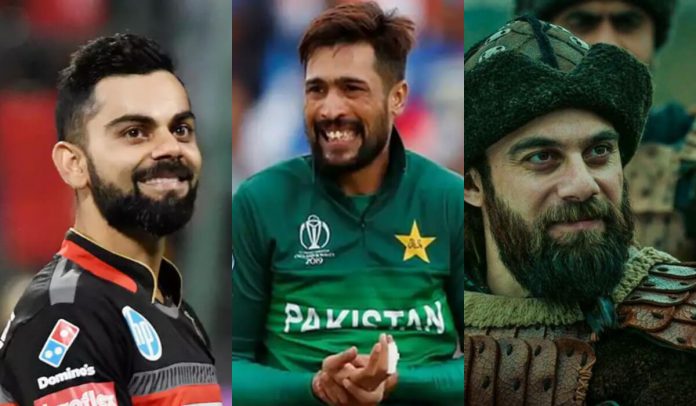 Pakistani Pacer Amir while watching famous Ertugrul season spotted that Dogan has a strong resemblance with Indian Cricketer Virat Kohli.
By posting a picture of Dogan on his tweeter account, Muhammad Amir mentions that Virat brother is that you in the Ertugrul? And he is confused…
Turkish serial Diliris Ertugral fever is on its peak in Pakistan and it's now trending on number one in our country. Like others Pakistani Cricketer Muhammad Amir also watching this nowadays. While watching one of its scene in which Turkish actor Cavit Çetin Güner as Dogan Bey appeared. Amir took the photo of the actor and posted it on his twitter account with mentioning Virat Kohli and asked that brother is that you and he is doubtful.
Cricket celebrity Muhammad Amir believed that Cavit Çetin Güner has a lot of resemblance with Indian Cricket team Captain Virat Kohli.
Just after sharing his thinking about Virat Kohli and Cavit Çetin Güner resemblance on tweeter Amir's tweet gone viral on social media and received 15000 retweets in just a few hours.